Covering the high costs of cancer is good … beating cancer is better.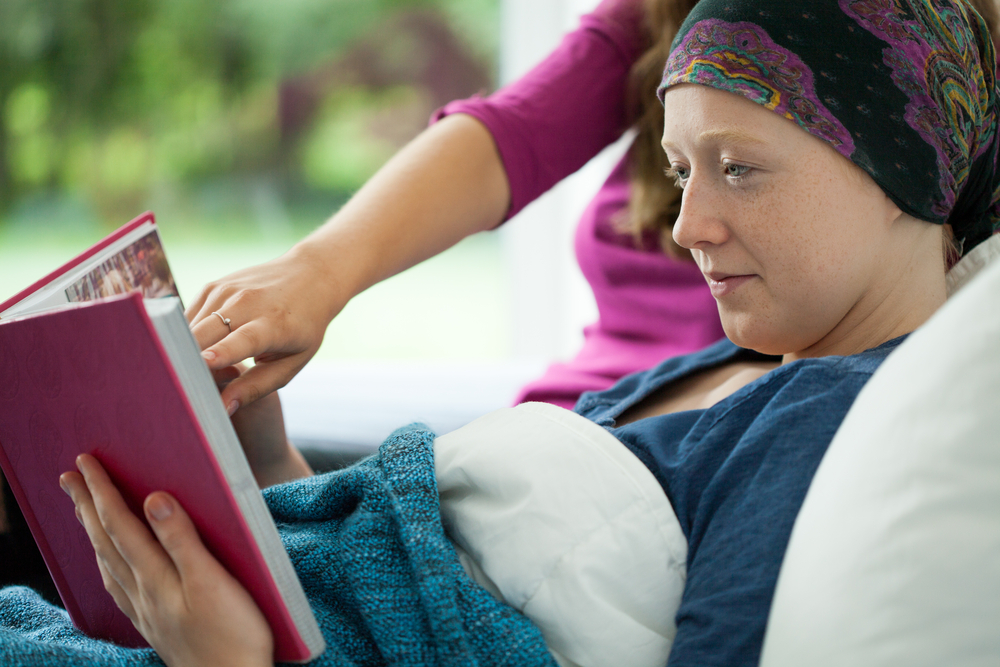 Guarantee Trust Life Insurance Company's (GTL) Precision Care™ Cancer Insurance Coverage is the next generation of cancer insurance. GTL has collaborated with The Translational Genomics Institute (TGen) to design an insurance policy that provides benefits you currently won't find anywhere else.
TGen is an affiliate of City of Hope and is a nonprofit medical research institute. TGen conducts groundbreaking research that unravels the genetic components of common and complex diseases for life-changing results.
Precision Care™ will pay for TGen's genomic services and consultations while providing you with a choice of lump sum benefits up to $75,000 to help pay for other medical and non-medical expenses which can be costly while fighting cancer. 
Receive an additional benefit of 25 percent of your chosen lump sum amount should you undergo a qualifying experimental treatment that has been approved or endorsed by the U.S. Food and Drug Administration or the National Institute of Health while being treated for cancer. 
Example: If you have a $10,000 Lump Sum cancer Policy and undergo a qualifying experimental treatment, you would be paid an additional $2,500 for a total of $12,500.
Precision Care's benefits
Precision Care's unique benefits can help offer you:
Peace of mind in knowing you have access to one of the most advanced medical technologies which may give you your "best shot" to beat cancer.

Confidence that this insurance coverage can help give access to a highly precise and individualized plan of care based upon ground-breaking research.

Consultations for you and your doctor with a TGen oncology expert to explain your sequencing results and treatment recommendations.

Cash to cover the high out-of-pocket costs associated with cancer and comfort knowing your bills can be paid.
TGen's experts use genome sequencing to determine the best treatment options based on your DNA strands. 
Genome sequencing does the following:
Analyzes a patient's tumor "fingerprint" to see if there are therapies that have worked well before.

Allows the oncologist to match each patient with the best treatment based upon the underlying biology of your specific cancer.

Makes medicine more rational, personal, and precise by identifying molecular targets before treating the cancer.

Identifies whether targeted drugs that support your own immune system's ability to fight cancer could be beneficial to you.
TGen looks at 19,000 genes vs average of 400 genes for competitors

TGen is known throughout the country for their groundbreaking research and advanced technology

TGen is a nonprofit organization

TGen provides one-on-one consultations to explain sequencing results and treatment options
GTL's Precision Care™ allows you to select the amount of base coverage that is right for you. Your selected lump sum is paid directly to you if you are diagnosed with cancer so you can focus on your recovery and not on your finances!*
*In most states, there is a 30-day waiting period, beginning on the issue date of the policy (In other states, there may be coverage for an Initial Benefit Period on the base policy and certain riders).
Cancer benefit builder riders 
The Benefit Builder Rider increases the cancer benefit amount by 25% in cases of late-stage diagnosis and boosts the cancer in situ benefit to 50% of the cancer benefit. 
Child coverage riders 
Cancer lump sum benefit rider (for child dependent) provides up to $75,000 in coverage to a dependent payable in case of a diagnosis of cancer in addition to genomic sequencing and consultation through TGen. Available for ages 0-18
Return of premium riders
This rider will return all premiums you have paid minus benefits paid if your policy is kept in force for at least 20 years.
A Positive Diagnosis of any cancer or cancer in situ before the policy effective date;

Any loss due to injury, disease or incapacity, unless related to or attributable to cancer or cancer in situ as defined;

Any

cancer or cancer in situ

when advice or treatment is received during the waiting period or prior to the effective date, and such advice or treatment results in a positive diagnosis of

cancer or cancer in situ

. If tissue is extracted during the waiting period or prior to the effective date, and results in a positive diagnosis of

cancer or cancer in situ

, this will not be a covered condition. The date of a positive diagnosis of

cancer or cancer in situ

is the earlier of the date of clinical diagnosis or the date the specimen used to diagnose

cancer or cancer in situ

is taken. If a positive diagnosis of

cancer or cancer in situ 

is made and/or cancer in situ is treated within the waiting period, or if medical advice is given within the waiting period which leads to the subsequent positive diagnosis of

cancer or cancer in situ

after the waiting period, the insured has the option to cancel the policy and receive a refund of all premiums paid on the policy and attached riders.