Customize your own fact-finder PDF!
Automated fact-finder coming soon!
Let us know the questions you want for your customized fact-finder. Choose from the questions below or send us your own fact-finding questions. We'll create a fact-finder specifically for you! Send the questions you would like on your fact-finder to info@simkt.com with "fact-finder request" in the subject line. We will email you the PDF for you to print once completed.
Fact-finder document sample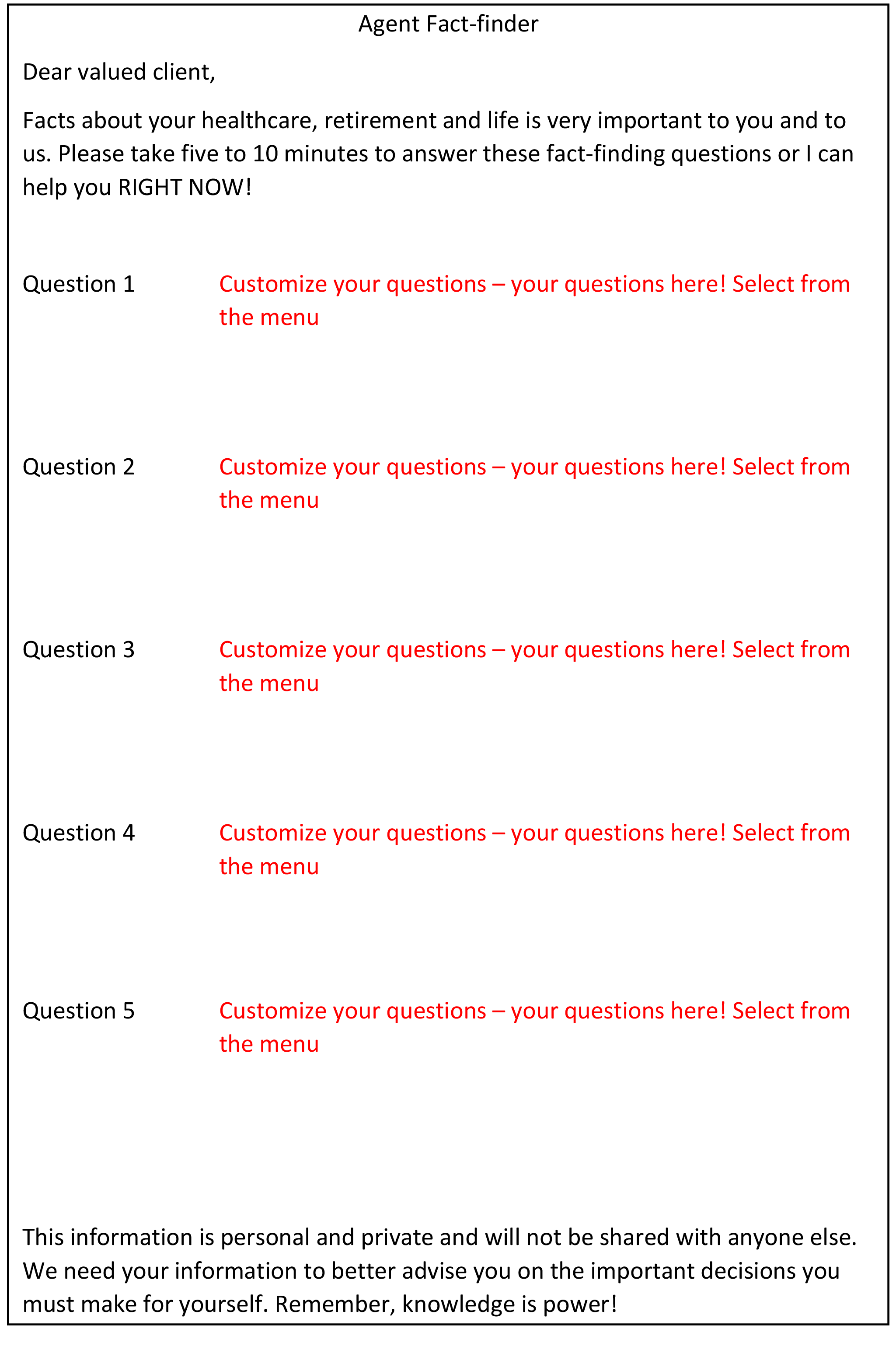 Menu of fact-finding questions
Life
How much do you have set aside for your funeral & other final expenses?
How much do you owe on your home mortgage or credit cards?
Who do you want as your beneficiary?
Do you want to leave a legacy?
Do you have any long-term care funding?
Medicare Supplements
How much are you currently paying for your Medicare Supplement plan?
What was your last rate increase on your Medicare Supplement plan?
Medicare Advantage
Does your Medicare Advantage cover hospitalization for days 1-5?
What is your deductible for days 1-5?
Annuities
Do you have a 401K or 403B?
What is the current interest rate on your CDs?
What interest rate do you have on your fixed annuities?

Is the interest on your CD's taxed?

Which is more important to you:

Protecting your principal?
Earning interest on your money?
Not out-living your income?
Cancer
What company do you have your proper cancer insurance with?
How much does your cancer plan pay?
What lump sum does your cancer plan pay?
If you get cancer do you want to go to a specialist?
Dental
Who do you have your dental insurance with?
If you need a $1,000 crown, how do you plan on paying for it?
What is the maximum of your dental insurance?
What is the deductible of your dental insurance?